All Research Sponsored By:

CompuCom Systems, Inc.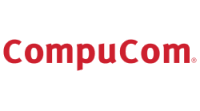 This expert guide serves as your window into the DaaS market—deconstructing the DaaS growth forecast, how to become a DaaS provider should you choose to do so, and how your company can make the most of mobile services. Read on for the details.

The document describes the seven IT strategies worth taking a closer look at that can make a difference and have an impact.