All Research Sponsored By:

AWS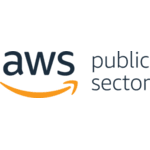 Get tips on balancing fleet efficiency and safety in this white paper, after completing a brief survey.

Learn how updating existing on-premise legacy, and monolithic apps by making changes to their infrastructure, architecture, and features will help your organization to ensure they are successful with cloud migration.

Legacy applications form the backbone of many organizations, powering their mission-critical operations. They're also responsible for slowing down the ability of companies to pivot and adapt in the face of changing market dynamics. Download the guide here to start your application modernization journey on the right foot.