All Research Sponsored By:

Dataiku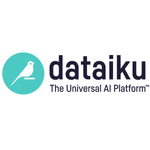 Traditional machine learning operations were fairly simple and easy to manage; but as ML grows in complexity and scope, the old way of doing things is no longer feasible. ML projects are often started in response to C-suite goals and involve employees across the length of an organization. Check out this eBook to learn more about MLOps.

How do you know if you AI project is a success? Learn how to define and measure AI success.

Organizations looking to incoroproate machine learning and AI into their large-scale analytics need a certain kind of infrastructure. Learn what enterprise AI platforms bring to the table and how to evaluate them.