All Research Sponsored By:

AWS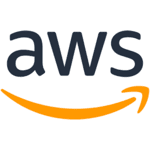 Deploying SaaS ERP comes with real risks -- and the potential for failure. That's why project teams need to understand what some of those risks are. Explore 8 potential causes of cloud ERP migration failure in this expert guide.

How can you take advantage of untapped cloud growth opportunities in the channel market? Download this e-guide to find out. You'll also learn how AWS is revamping partner incentives and support offerings to help its channel better support customers' digital transformation plans and to assist partners in cultivating leads.

In this e-guide, our experts answer 11 of the most frequently asked questions about the AWS Marketplace and shed some light on the expansiveness of the online store. Download your copy here for the answers, and to read an article included that will update you on the continued consolidation of cloud advisory companies.