All Research Sponsored By:

SAS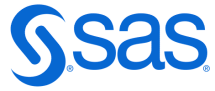 Given how costly customer acquisition is, it is essential that companies invest in customer loyalty. However, true customer centricity cannot be achieved without looking at the entire customer journey. Watch this video panel as industry experts address the question: what does it take to create a 21st century customer-first insurance provider?

Explore the report to discover why only a small percentage of businesses are delivering top-quality experiences & learn what distinguishes CX champions from the rest of the pack so you can make your offerings competitive.

The insurance industry is constantly evolving, and insurers need to re-examine their strategy to stand out from the competition. Read on to learn how you can enhance your insurance customer journey with SAS solutions.