All Research Sponsored By:

Lenovo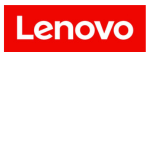 Whether physical servers or VMs, there are any number of places where data can be held up. Download this e-guide to learn how to troubleshoot server bottlenecks created by running multiple VMs, and solve NAS and software-defined storage performance problems.

Download this expert guide to gain a foothold in the hyper-converged market, and discover why all-flash storage is now an integral component in converged infrastructure. Read on to learn how to apply flash-based HCI to high-performance databases, VDI workloads, and more.

This expert e-guide analyzes the main benefits that accompany a hyperconverged environment, as well as how to perform a solid business case by calculating the costs of migrating or integrating with your existing compute, storage and network facilities.See if you are ready to hyperconverge your architecture by answering these simple questions.