All Research Sponsored By:

Capgemini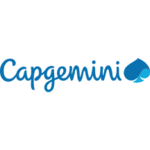 View this infographic to learn how addressing ethical questions in AI can benefit your organization. Review examples of ethical issues that emerge from the use of AI, and explore how ethical AI interactions drive consumer trust and satisfaction.

In this white paper, discover the first steps to proactively addressing ethics in AI and learn how getting ethics right in AI can benefit your organization.

Two years ago, most companies found themselves restructuring their digital transformation strategies. This e-guide takes you through the key points your digital transformation roadmap will need to account for and where IoT fits into it.