All Research Sponsored By:

Comcast Business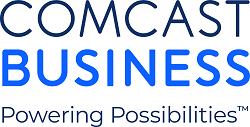 In this expert e-guide, we explore what it takes to get started with a successful digital transformation and take steps towards modernizing the various pieces of your organization's culture. Discover the increasingly important roles of big data, Agile, DevOps, talent management, and more.

In this expert e-guide, learn how to properly architect your VoIP so you can provide users with better quality of voice and support for a number of concurrent voice connections. Additionally, discover how Skype for Business telephony stacks up for enterprises.

This expert E-Guide discusses the integration of video-conferencing into a unified communications strategy by introducing guidelines for establishing a video-conferencing action plan and weighing the pros and cons of various web conferencing options.