All Research Sponsored By:

BDNA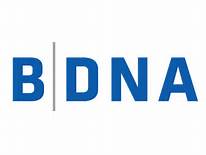 Lack of visibility is the root cause for security breaches. Without the enhanced protection of the latest discovery applications, your entire network will be exposed to high risk, lower revenue and lost customers. Read now to learn how the right discovery solutions offer enhanced and automated protection for your infrastructure.

The Windows 7 migration will soon be a reality for nearly every organization. And while the migration process can present many challenges, BDNA technologies can provide a fully transparent view into the entire infrastructure, reducing the risks and costs of migration. Read now to ensure your migration is efficient and cost-effective.

Software licensing is full of complexity and factors outside your control. Having accurate information is the best strategy for managing vendors, negotiating with them, and avoiding vendor audits. This paper offers insight to enter conversation...