The Managed Detection & Response Landscape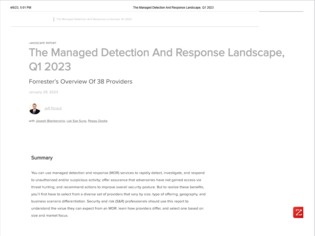 When IT leaders are in the marketplace for an MDR solution, there is a lot to consider, such as: type of offering, geography, business case, and much more. With this many variables, it can be difficult to choose, but it doesn't have to be.
In this article, you will take a look at some of the top MDR solutions in the industry today that have been evaluated, reviewed, and deployed by many different businesses.
Read on to learn more about the various MDR solutions in the market today and get a comprehensive look at their capabilities as well as learn which provider's offerings align best with your business needs.