Network security: 3 keys to choosing the right solution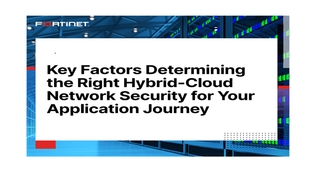 As applications get deployed on a hybrid-cloud architecture, organizations need to consider the security of the cloud and data center environments where these applications live.
The network, as a critical part of the IT infrastructure, needs to be secured across the data center and the cloud to ensure that the application journeys are protected... but where should your organization get started when choosing a security solution?
Dive into this e-book for the 3 key factors to consider when selecting the right network security solution for your application journey.