Demand Generation Game for the Win: Fitting Marketing Pieces Together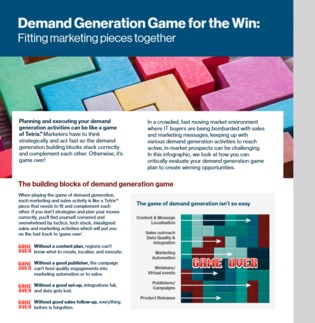 Planning and executing your demand generation activities can be like a game of Tetris.
Marketers must think strategically and act fast so the demand generation building blocks stack correctly and complement each other. Otherwise, it's game over!
In this TechTarget infographic, explore at how you can critically evaluate your demand generation game plan to create winning opportunities.