Why a multi-channel strategy is essential to reach IT buyer's attention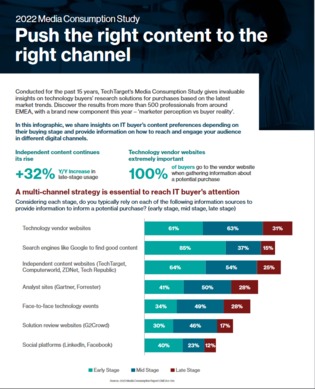 Conducted for the past 15 years, TechTarget's Media Consumption Study gives invaluable insights on technology buyers' research solutions for purchases based on the latest market trends.
In this infographic, we share insights on IT buyers' content preferences depending on their buying stage and provide information on how to reach and engage your audience in different digital channels.
Discover the results from more than 500 professionals from around EMEA, with a brand-new component this year – 'marketer perception vs buyer reality'.