Not created equal: Why intent data solutions aren't one-size-fits-all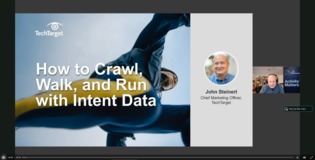 Intent data is now everywhere. But it's not all the same. Across the ecosystem there a many different subcategories and suppliers, and many likely won't fit the needs of your organization.
So, for an organization just getting started with intent data, how can you tell which sources fit your particular needs? And, once your strategy begins to grow, how can you prepare for full-speed utilization?
Tune into this TechTarget webinar to learn how to crawl, walk, and finally run with intent data; discover the different types of purchase intent data, compare the vendors who provide them, and find out what solution is best for your organization.