Stop, modernize, simplify: How to achieve dramatically higher conversions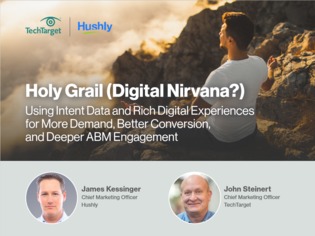 B2B marketing – it's about aiding the process of connecting companies and people with business needs to the providers of appropriate solutions.
With the availability of capability and insight platforms like Hushly and TechTarget, marketers are getting much closer to "digital nirvana." Businesses are truly entering a space now where they have all the tools and data to massively improve the performance of demand gen and ABM strategies.
Read through this e-book to explore how you can better find high-quality prospects who have current needs and then deliver rich information "experiences" to better educate them about your solution.