Customer service management solutions: Should your company invest?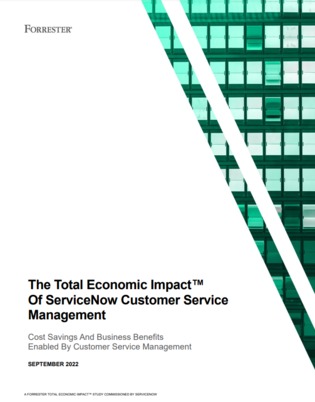 Today, organizations are always looking for solutions that can help them improve employee and customer satisfaction while also retaining business and realizing new opportunities.
However, when searching for systems, many struggle to understand the benefits, costs, and risks, as well as the financial impact of the investment.
This Forrester report can help you examine the potential ROI of deploying a modern and scalable customer service management platform, as well as the best ways you can enhance efficiency to drive metrics.
Access the report to learn more.