Circular Economy in 2022: Strategies for success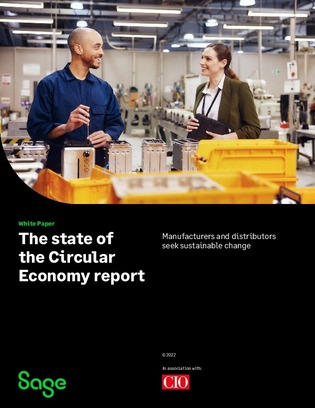 As the benefits of a Circular Economy and sustainability continue to be recognized, it becomes increasingly important for organizations to advance their strategies for success.
However, in order to benefit from the Circular Economy, companies need to fully transform so that they can overcome challenges such as supply chain disruptions and cybersecurity, which can hinder a pursuit of greater sustainability. But how exactly can this be done?
Access this State of the Circular Economy Report to learn more about the current state of manufacturing and distribution, and discover how you can best implement Circular Economy strategies across your business for success.