How a global law firm prevented ransomware with Illumio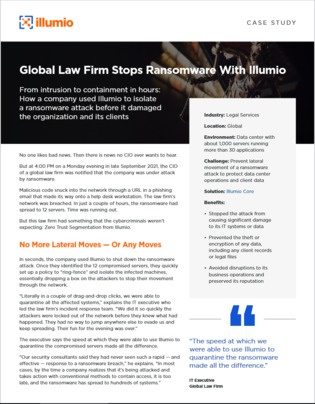 Ransomware attacks can come from anywhere: Emails, messaging systems, networks, endpoints, and more. Without the proper solution, a company will fail to prevent lateral movement of a ransomware attack and quickly face the possible theft or encryption of critical data.
Thankfully, Zero Trust segmentation capabilities allow companies to greatly limit open pathways, track intruders and visualize any unusual network activity.
Learn how a global law firm isolated a ransomware attack with Zero Trust segmentation in this case study.