Developing your ECM strategy and roadmap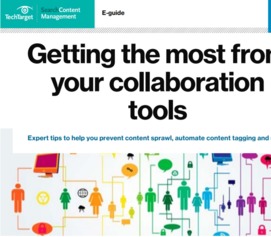 Happy Holidays!
To help you get a fresh start in 2021, the experts at SearchContentManagement have put together a new guide that offers tips on Getting the most from your collaboration tools, and preventing common problems like findability and content sprawl.
Grab your copy today after a brief survey.
Download Your Resource Now!