Collaboration: How Slack, Microsoft Team & Amazon Chime stack up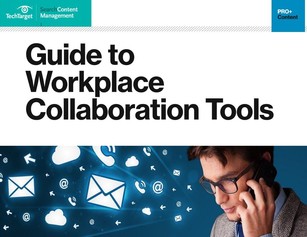 The secret is out about the benefits of using a cloud-based workplace collaboration tool, which companies rely on to increase employee productivity while in the midst of a content tsunami.

But with so many vendors and features to consider, how will your company determine which cloud collaboration tools to adopt?

In our Guide to Workplace Collaboration Tools, uncover 4 tips for workplace collaboration tool adoption and a printable chart comparing 10 of the top cloud collaboration vendors.

Participate in our multiple-choice survey today for complete access to the guide & chart, and get started (at your convenience) on comparing features such as video conferencing, file sharing, group messaging, and more.
Download Your Resource Now!