Computer Weekly – 11 September 2018: Retailers buy into AI – the rise of artificial intelligence in retail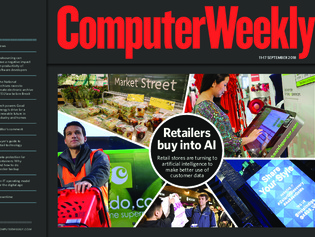 In this week's Computer Weekly, we talk to leading high street and online retailers to find out how they are using artificial intelligence to get more benefits from their customer data. New research suggests outsourcing is bad for software development – we assess the issues. And we look at how to ensure data protection when using containers. Read the issue now.
Also featured:
The National Archives is converting the European Union's extensive library of laws into a publicly accessible UK archive ahead of Brexit. The Archives' digital director, John Sheridan, explains how it is approaching this challenge.
David Ivell, CTO of Good Energy, talks about how the renewable energy supplier aims to pioneer change in the sector through innovation, having refocused the organisation with technology acting as a driving force.
Enterprises need to form cross-functional teams and give them the mandate to work together towards a shared goal.