How to overcome the top mobile security concerns
Balancing User Needs and Mobile Data Security Concerns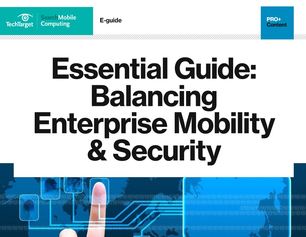 Today's employees expect access to sensitive corporate data from a variety of endpoints, but giving mobile workers open access is often easier said than done, and comes with significant security risks - from leaky apps, malware, user error, device theft, and much more.

To best protect mobile data and combat these threats, IT must know the ins and outs of each mobile operating system, determine which devices to accept in the workplace and understand native data protection.

Download this comprehensive 58-page essential guide for tips on how to protect your organization against today's most pressing mobile security risks.
Download Your Resource Now!