All Research Sponsored By:

Dell Technologies & AMD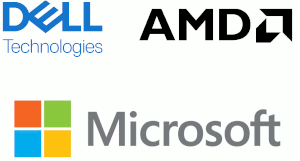 One leading vendor wanted to take a look at Dell's EMC PowerEdge R7525's k-means analytics workload performance in comparison to other servers and see how it stacked up. To do this, they considered both k-means clustering and processing rate time. Open up this white paper to see the results and uncover which server came out on top.

In this report, take a look at the Dell EMC PowerEdge R7525 and the steps and time it takes to complete a machine learning preparation task on Kubernetes containers. Open now to see the results, all by the numbers.