All Research Sponsored By:

Menlo Security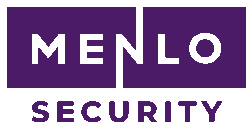 As cyberattacks increase in frequency and sophistication, customers feel forced to deploy an array of solutions in the hope that a best-of-breed mindset will protect their network. In this white paper, learn how Menlo Security's Isolation Platform can help companies reduce the financial risk of cyberattacks.

Cyberattacks are a worldwide threat, and every person, government, and organization connected to the Internet needs to be aware of it. Most attacks leverage the ubiquitous web for proliferation. In this white paper, learn how Menlo Security's multi-tenant platform can create a safe web environment.

The secure web gateway marketplace continues to be dominated by appliances; however, the rapid growth of cloud services is becoming a disruptive force. Many vendors have added cloud access security broker functionality through partnerships or acquisitions. In this Gartner Magic Quadrant, discover strengths and cautions for vendors in the field.