All Research Sponsored By:

Jumio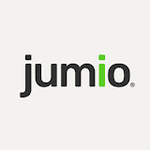 This expert e-guide explores recent developments in AI-powered identity verification technology. Get tips on how to outsmart potential fraudsters by finding out how you can improve your identity verification practices by building machine learning and other AI-based technologies into your security strategy.

Fingerprints, facial recognition, and voice recognition are now on the market as identity management tools, but much more is still needed. Find out how organizations plan to implement a new level of identity management that relies less on user actions and more on known things, places, and experiences.

Find out how you can prevent and protect your enterprise against fraudsters in the payment card industry.