All Research Sponsored By:

Skytap, Inc.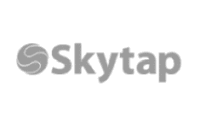 Discover why businesses are picking hybrid cloud models over public or private cloud implementations, and learn what benefits your organization stands to gain from secure hybrid cloud computing in this expert presentation.

The hybrid cloud computing model has particular appeal for businesses interested in moving between public and private cloud freely and securely. Join this informative 45 minute webcast sponsored by Skytap to learn how enterprise IT can quickly gain operational benefits from hybrid cloud computing.

Most enterprises are now evaluating external clouds to offloadtheir dynamic IT workloads, including application development,testing, training, IT prototyping and ERP migration environments.This white paper explores the top ten requirements buyersmust evaluate to select the right cloud provider.