All Research Sponsored By:

Flexera Software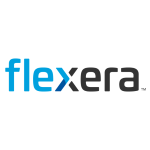 AdminStudio Suite powers an enterprise's Application Readiness process for migrations to Windows 7, application virtualization and day-to-day application packaging operations. Its automation, integration, and workflow capabilities help companies streamline processes and reduce the time and cost of application migration projects.

FlexNet Manager for SAP Business Suite optimizes the SAP system measurement and checks for potential license savings. By checking the usage of each individual license, it determines whether the correct license type was purchased for a given user and whether enough licenses are available. This removes the guess work and optimizes license allocation.

This paper will answer key questions such as: What is application virtualization? How does an organization get started with understanding the basics? And, how can existing technology be used to accelerate an application virtualization deployment? Read on to learn more.