All Research Sponsored By:

Intel and Microsoft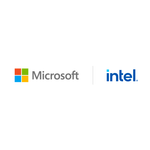 The Intel® Xeon® processor family provides a reliable, available, and serviceable infrastructure which works seamlessly with Windows Server 2008 R2. By leveraging the power of Intel technology, businesses can enhance their private cloud infrastructure to help IT administrators and end-users receive an efficient, secure, and simplified experience.

Learn how the Dual-Core Intel® Itanium® 2 processor 9000 from the Dual-core Intel® Itanium® 2 Processor 9000 Series can deliver new levels of performance, flexibility and value for your data-intensive business and te...