Can ZTNA replace your VPN? Compare 3 remote access approaches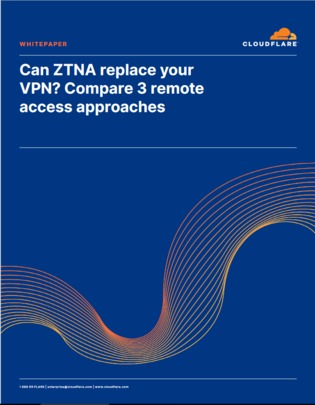 Once upon a time, VPNs were the go-to for connecting remote workers to their organization's on-campus network. But with more workers operating remotely, the traditional perimeter-centric approach to security has become obsolete, and with it the utility of VPNs.
Zero trust network access (ZTNA) presents an evolved method for securing remote workers, compartmentalizing access and building the foundation for a security approach that can scale and adapt in accordance with the needs of the workforce and the organization.
Access this white paper to learn why many are choosing ZTNA over VPNs.