Inside MLC Life Insurance's cloud journey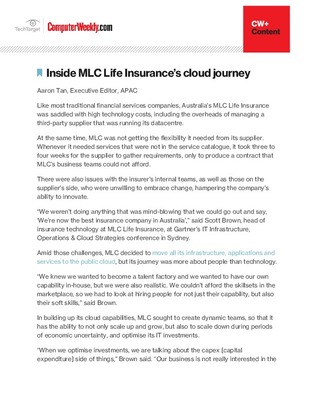 Like most traditional financial services companies, Australia's MLC Life Insurance was saddled with high technology costs, as well as internal resistance to change, hampering the company's ability to innovate.
Amid those challenges, MLC decided to move all its infrastructure, applications and services to the public cloud, but its journey was more about people than technology.
Learn how MLC overcame these people-related challenges in its move to cloud, improved its security posture and reduced infrastructure spending.