What's all this talk about data mesh?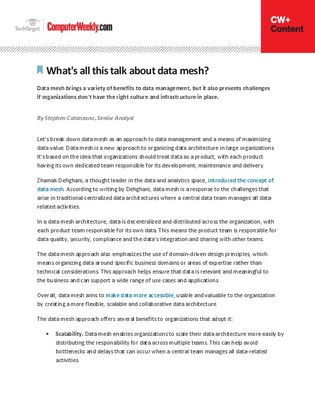 Data mesh is a new approach to organizing data architecture in large organizations. It's based on the idea that organizations should treat data as a product, with each product having its own dedicated team responsible for its development, maintenance and delivery.
Overall, data mesh aims to make data more accessible, usable and valuable to the organization by creating a more flexible, scalable and collaborative data architecture.
In this article, we point out some of the benefits and challenges of data mesh, and how to set up the right culture and infrastructure to make the most of this approach.