Securing Hybrid Work - Reduce risk and increase visibility for all users, both on- and off-network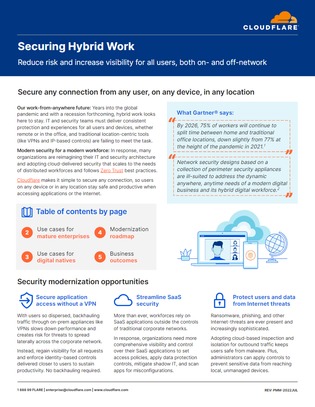 According to Gartner, by 2026, 75% of workers will continue to split time between home and traditional office locations. Remote work is not only the new norm for today but is going to have a strong presence moving forward.
In this white paper, Cloudflare presents their approach to securing remote work, and highlight the following 3 key avenues for security modernization:
Secure application access without a VPN
Streamline SaaS security
Protect users and data from Internet threat
Download now to learn more about how defend your remote workforce.