Best practices for container security in the data center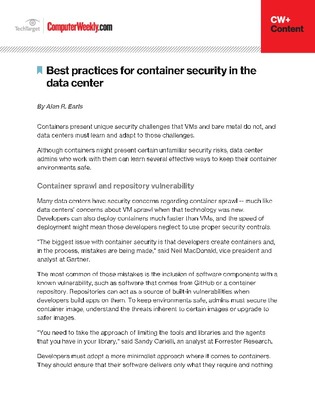 Containers present unique security challenges that VMs and bare metal do not, and data centers must learn and adapt to those challenges.
Although containers might present certain unfamiliar security risks, data center admins who work with them can learn several effective ways to keep their container environments safe. 
Here's what organizations should watch out for and what security measures to take to avoid cyberattacks.