Zero Trust Impact Report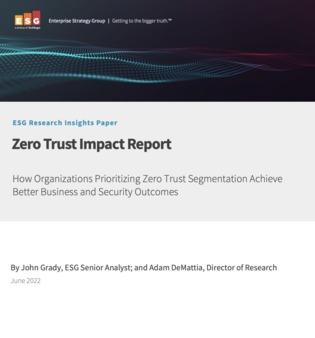 The hyperconnectivity created by digital transformation among users, applications, data, and things massively expands the attack surface and increases risk. Seeking to exploit these trends, attackers use a variety of methods to compromise targets, often causing significant business disruption. To address these threats, many organizations have begun to implement Zero Trust architectures to modernize their cybersecurity programs and attempt to limit the impact of attacks.
Take this survey and gain insight into how organizations are faring with their Zero Trust initiatives and, specifically, how the maturity of an organization's approach to Zero Trust Segmentation impacts both security and business objectives.