7 best practices for Web3 security risk mitigation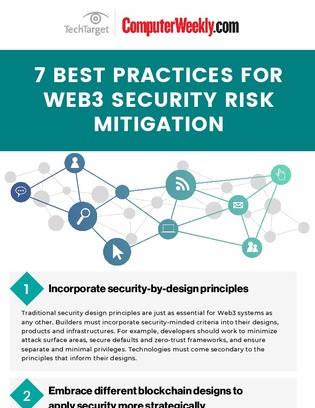 Web3 is a fast-growing, but hotly debated, tech movement. Web3 proponents widely reject the centralized control of Big Tech and coalesce around a vision for decentralization -- specifically, an internet that uses blockchain-based architectures to distribute power and grants end users greater control, stake and economic benefit.
Tech builders and businesses must take a proactive approach to security when evaluating Web3's potential. In this infographic, we point out seven best practices for Web3 risk mitigation to help leaders keep their network safe.