Shifting Your Current Business Model to SaaS on AWS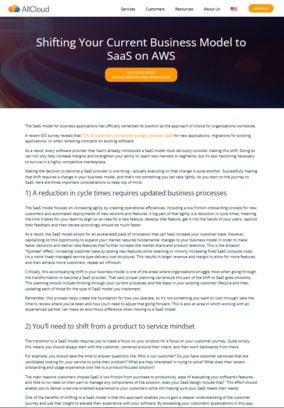 72% of customers worldwide strongly consider SaaS for new applications, migrations for existing applications, or when renewing contracts on existing software, according to an IDC survey. In other words, it's the approach of choice for business globally.
Shifting your business to a SaaS model delivers benefits like increased reach and better CX. However, you need to prepare accordingly to realize these results.
Access this blog to explore 3 considerations to keep in mind as you embark on your shift to a SaaS business model.