Why Cloud Managed Services Is the Right Choice for Your Startup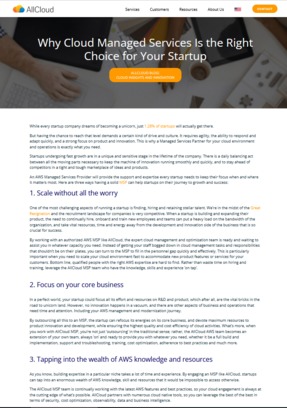 Only 1.28% of startups become a unicorn. If you want your young business to reach that status, you have to take advantage of every edge you can get, and that's where a Managed Services Provider (MSP) comes in.
Having an MSP for your cloud environment can enable you to:
Scale without worry
Focus on the core of your business
Tap into the wealth of AWS knowledge and resources
Read this blog to explore how to leverage an MSP for your startup.