How enterprise networks use WAN virtualization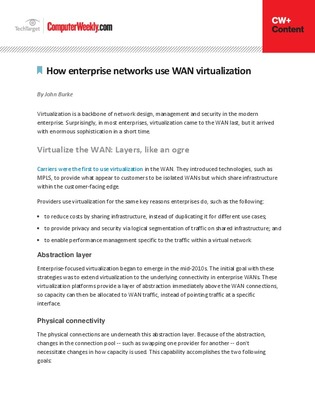 Virtualization is a backbone of network design, management and security in the modern enterprise. Surprisingly, in most enterprises, virtualization came to the WAN last, but it arrived with enormous sophistication in a short time.
SD-WAN is the most common form of WAN virtualization. But virtual WAN strategies are evolving to include software-defined perimeter and cloud concepts.