9 IpaaS use cases for the enterprise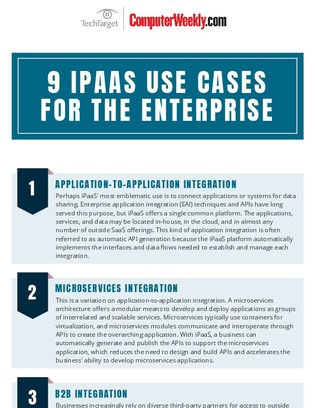 Integration platform as a service (iPaaS) has gained significant traction in recent years to provide a common foundation for many complex and diverse business integrations. IPaaS provides an array of readily available integrations with tools for users to assemble custom integrations and data flows using scripts, visual components and traditional coding faster and more easily than individual ad hoc integration efforts. A single console facilitates integration development, deployment, monitoring, logging, security and compliance.
Here are 9 iPaaS examples to help you understand how it all works and what are the best uses for the enterprise.