12 essential features of advanced endpoint security tools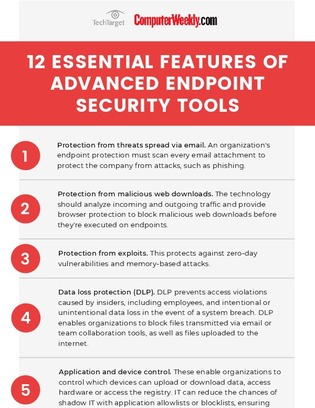 As endpoint threats become more sophisticated and abundant, so does the need for more advanced endpoint security tools.
Endpoint protection of enterprise systems is an efficient method of managing software deployment and enforcing security policies. However, it does more than protect a network from malware. IT administrators can use endpoint security for a number of operation monitoring functions and data backup strategies.
Here are 12 key features endpoint security products should include.