How 5G affects data centres and how to prepare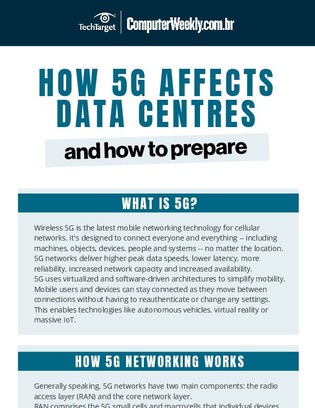 New 5G networks increase connectivity among IoT devices, people and services. Data centre operators must pivot quickly -- transforming containers and virtual servers to cloud services and edge computing -- or risk being left behind.
Data centres should plan to upgrade existing infrastructure, devise new architectural approaches to handle hyperlocal edge data centres and learn how to incorporate automation for seamless 5G network management.