4 reasons to consider cloud database migration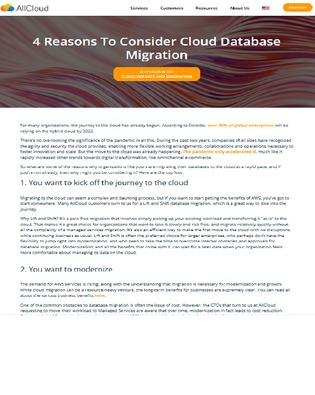 When it comes to cloud database migrations, it can be hard to weigh the many benefits of a migration with its various drawbacks.
This web post helps you consider this important decision by exploring the top 4 reasons behind cloud database migrations.
Check it out to delve into some key factors behind the widespread embracement of cloud databases and learn why so many organizations are calling AWS home when they decide on a cloud database.