7 NAS encryption best practices to protect data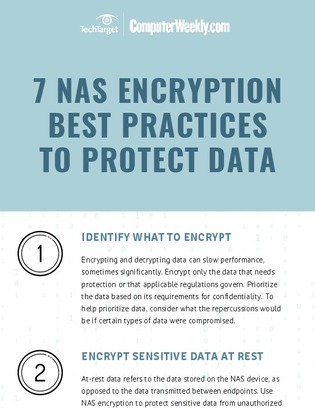 In the hybrid work era, finding efficient ways to protect an enterprise's data is mission-critical. Encryption is one of the most effective tools to protect data on network-attached storage. Even if cybercriminals gain access to the drives or intercept communications to or from them, encryption makes the data unreadable to anyone who does not have the cryptographic key.
NAS encryption helps organisations prevent unauthorized individuals from gaining access to confidential data. However, the process is complex and, if done incorrectly, can put sensitive data at risk.
Here are seven NAS encryption best practices to protect your data.