5 cybersecurity myths and how to address them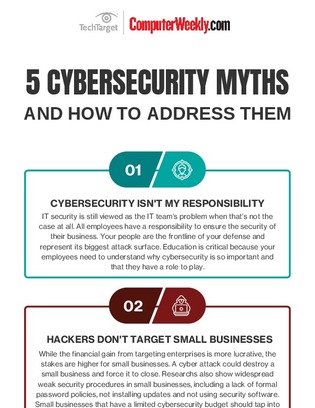 Cybersecurity has been identified as the most pressing threat to businesses today. While the volume and velocity of cyber attacks aren't slowing any time soon, companies need to be ready to protect their data and handle fallout should a system be compromised.
Recent studies show that the lack of cybersecurity awareness is still the biggest detriment to an organization's cyber defences. Insufficient training and persistent misinformation are factors that can compromise a cybersecurity operation, and all of those looking to protect their businesses need to invest in continuous education in order to properly do so.
In this infographic, we put together some of the top myths around cybersecurity and how you can address them.