The metaverse explained: Everything you need to know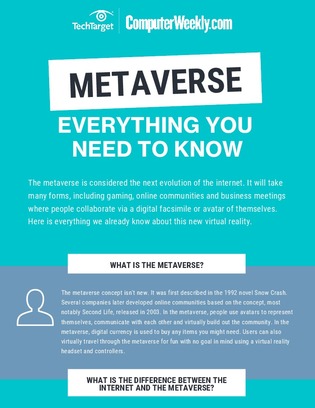 The metaverse is considered to be the next evolution of the internet, and its possibilities are virtually infinite to those who learn how to master this new digital universe. But there is still a lot we don't know, and this tool is set to bring continuum legal and moral challenges.
In this infographic, we put together everything you need to know about the metaverse and what enterprises can expect from this new virtual world.