Infographic: Four emerging data integration trends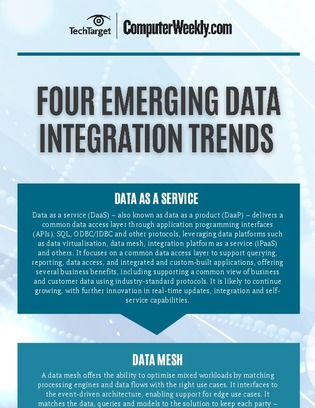 Data integration is increasingly critical to companies' ability to win, serve and retain their customers. Enterprises face increasing data integration challenges, primarily due to the growing volume of data, compliance pressure, need for real-time information, increased data complexity, and data distribution across hybrid and multiple clouds.
To build up an effective data and analytics architecture, enterprises should look at leveraging new approaches in data integration. In this infographic, we take a look at four emerging data technologies to consider for future data integration projects.