DEVSECOPS BUYER'S GUIDE: APPLICATION SECURITY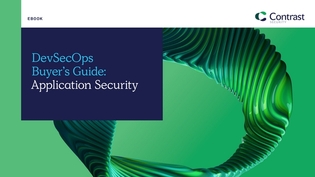 Traditional approaches to application security testing have not kept pace with the scale and complexity of today's enterprise software factory. Security debt compounds and risk increases. In response, many enterprises are reevaluating their DevSecOps investments.
Read this DevSecOps Buyer's Guide and get the comprehensive checklist you need to assess, vet, and purchase a DevSecOps platform that delivers accurate, continuous, and integrated security monitoring and remediation.