30 top edge computing companies to watch in 2022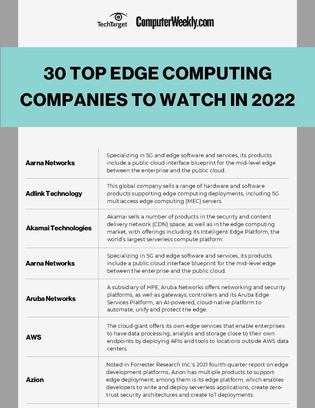 With the amount of data, organizations are generating today, IT leaders should consider edge computing technologies to keep all that data closer to the edge. Many companies are developing edge computing technologies as a way to the future: predictions show that the market for edge computing products, services and platforms will hit $17.8 billion in 2025, up from approximately $8 billion in 2019.
In this infographic, we point out 30 vendors that are investing heavily in edge technologies to help organisations as they build edge computing ecosystems.