Converged infrastructure: What enterprises need to know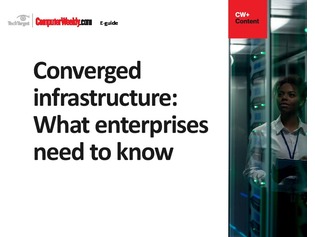 As enterprise IT environments become increasingly complex and multifaceted, datacentre operators are always seeking ways to make the infrastructure within their server farms easier to manage. This is one of the reasons why the concept of converged infrastructure has taken the datacentre by storm over the course of the past decade or more.
Over the years, some of the converged infrastructure market's biggest players have also teamed up with business application providers to bring appliances to market that are more closely tailored to the needs of the enterprise to market.
In this e-guide, we round up some of the latest thinking and use cases for converged and hyper-converged infrastructure systems, as enterprises and hyperscale firms seek to reduce the complexity of their datacentres.