Infographic: 5 questions to ask when creating a ransomware recovery plan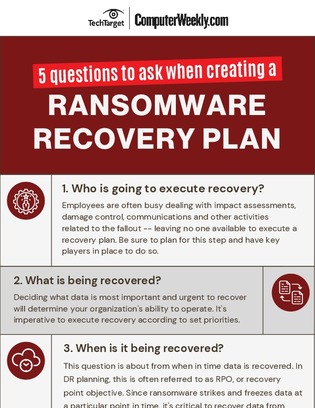 Once a rare occurrence, ransomware affects every industry and nation today. It's not an if but when -- and when again -- an organization will be hit.
Companies need extensive plans to successfully protect themselves from ransomware attacks. Ransomware demands a similar response as disaster recovery (DR) and should be treated as a disastrous event. Use these "five W's of ransomware" to create your recovery plan.